Discussion Starter
·
#1
·
I am actually three years into the build of what I had decided would become a dedicated trail rig. It has hit some bumps and I have learned a lot but as I have progressed I have decided that I want to be able to take long road trips in my Jeep and still be very capable in the rocks we see here in the desert SouthWest.
As I sit now. 2012 JKU Sport MetalCloak 3.5" Dual Rate Springs
MetalCloak front Trackbar
MetalCloak front lower control arms
Bilstein 5160 Shocks w/reservoir
ARB air locker rear
Aussie locker front
4.88 Yukon gears
37" Cooper Discoverer STT tires
17" Pro Comp wheelsSynergy Drag Link (flipped)
Synergy Tie Rod
Front Currie Anti Rock Swaybar
Artec truss (front axle)
Synergy C-Gussett
Nemesis industries front lower shock relocation brackets
MetalCloak rear lower shock relocation brackets
SOLID diff covers
Extended brake lines
AFE high tuck Catback exhaust
RuggedRidge Snorkel
Custom front driveshaft
Adams 1310 rear driveshaft
Smittybilt XRC8 winch with synthetic line
JCR Front Stubby Dagger Stinger Winch Bumper
10" led lightbar
PIAA spot lights
ARB OBA
sPOD
Smittybilt SRC rocker armor
Smittybilt XRC fender flares
Uniden CB radio
Firestick antennae
stubby radio antennae
OR-Fab Tire Carrier with Rotopax
SWAG Offroad tailgate conversion
EVO Rear Bolt on D-Ring Mounts
Fire Extinguisher
Amazon heated seat inserts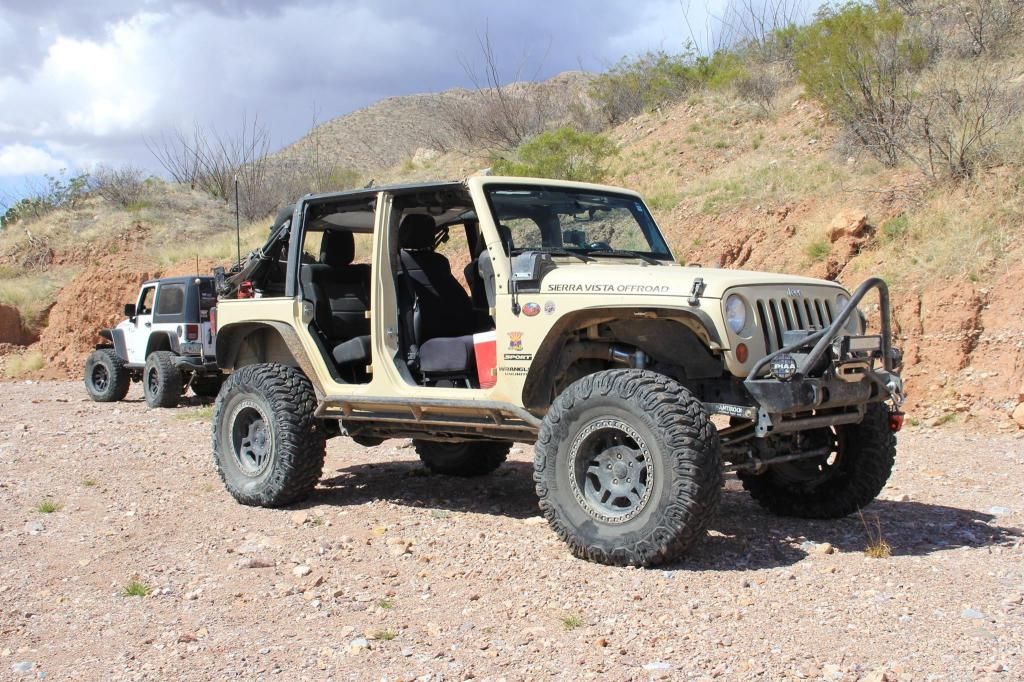 The idea is to keep as much of the storage responsibilities inside of the Jeep, in other words no roof rack. Roof Racks interfere with rock crawling and as I want a very capable dual purpose rig, I will not be using a roof rack of any kind. I currently only have the passenger side rear seat in and use the driver side for storage area. I plan to take that even further by removing the entire back seat and replacing with storage that I will make out of a pressed board or metal depending on storage needs. My backseat passenger is a 12lb dog who gets seatbelted in her carrier when riding. She will be on most of our trips and so I have to build a doggy zone into my plans.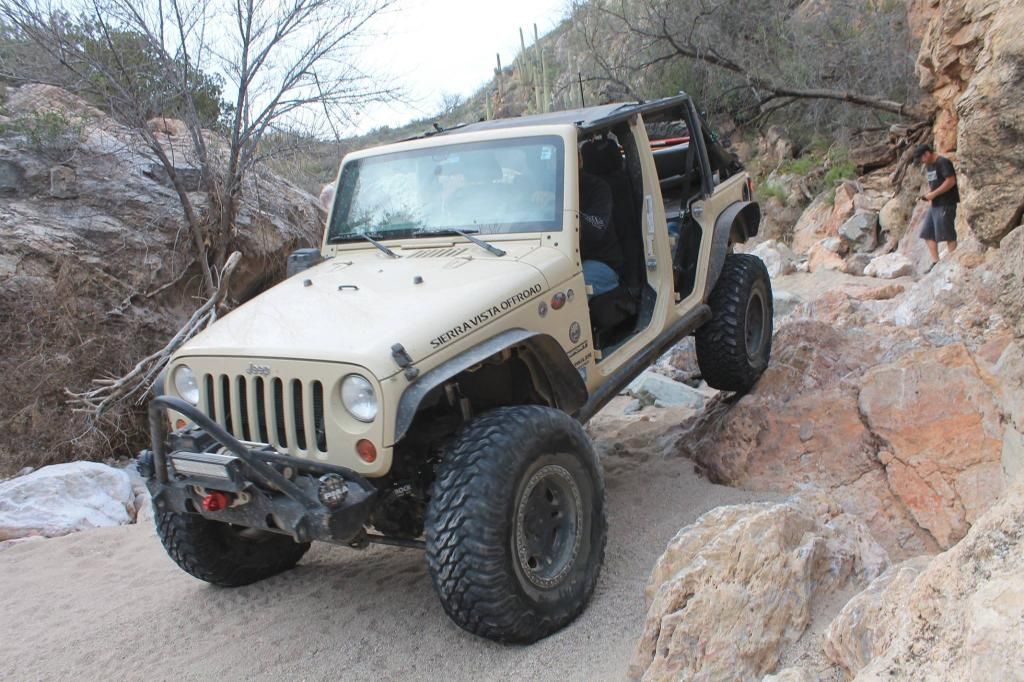 I run the soft top most of the year but the hardtop will be used for overlanding trips just because of dust, road noise and security when parked. It will be difficult to keep the weight down, currently I am sitting right at about 5000 lbs with the top, doors on.
This will not happen over night, I am not wealthy but I will update as I go and I hope to share whatever I learn as I go.