Discussion Starter
·
#1
·
DCRCPC = Deep Cherry Red Crystal Pearl Coat or what most folks here in Alabama call Crimson (RTR).
I'm finally getting around to starting my build thread for my 2012 JKU Sahara after 4 years of ownership.
Way back in history, Had use of a friends CJ while in the Navy and another friend had a YJ years later that kept my interest. Went to go buy my own in 1995 but just could come to a deal so I strayed to Nissan and Toyota trucks and eventually back to cars. 2012 was finally my year for a Jeep.
Didn't go shopping for a Jeep but saw this one at a local dealership and stopped to check it out.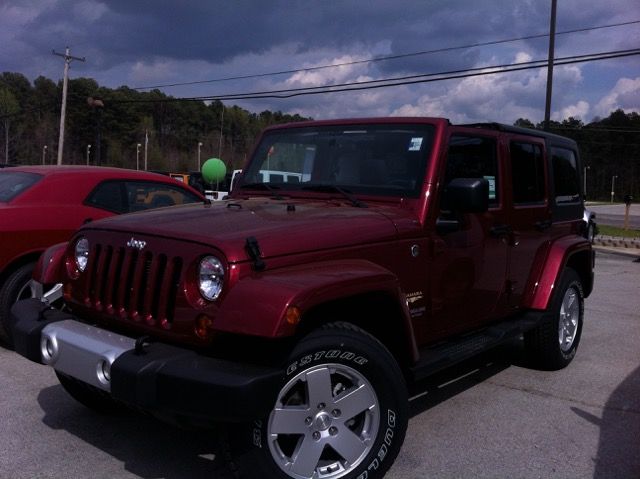 I liked it so I special ordered a Jeep early spring of 2012, it went into production Mar 30, 2012 and it was delivered to me the end of April 2012. Officially it is the 777,820 JK produced.
It came to me as follows:
JKU
Auto
3.73 gears w/ Limited slip
430N
Side air bags
Dual top
Color matched hard top
No leather
Max Tow package
Auto Climate control
Heated seats
Remote start
Very soon after the delivery I quickly added:
Quadratec floor and cargo mat
Coverking neoprene seat covers
Neoprene console cover (that vinyl will take skin off when it gets hot!)
Lift in the garage for the hardtop
I was happy with it like this for a while. It was new, shiny and gorgeous. I then found the Jeep forums and all the catalogs and the upgrade process began.
Bestop element doors
Filled soundbar and woofer enclosure with poly-fill
Hacked 430N and updated the software
Added a roll top enclosure to the center dash cubby
Then the stock tire FINIALLY wore out. Woohoo! Ordered 275/75-18 BFG KO2's and added some 1.5" spacers. It looked awesome, but I wanted more so I added:
Craigslist find Smittybuilt side steps (not really what I wanted but better than OEM plastic ones)
JW Speaker EVO J headlights
American Flag tail light covers (free)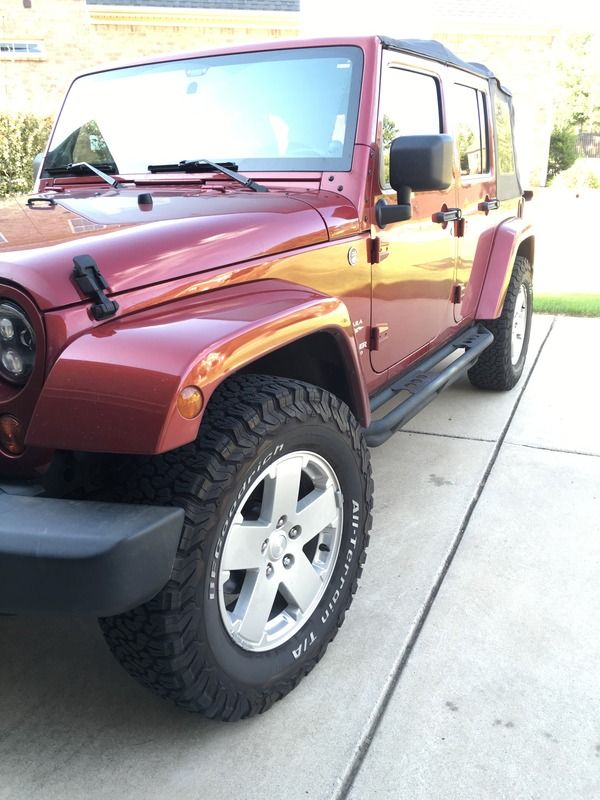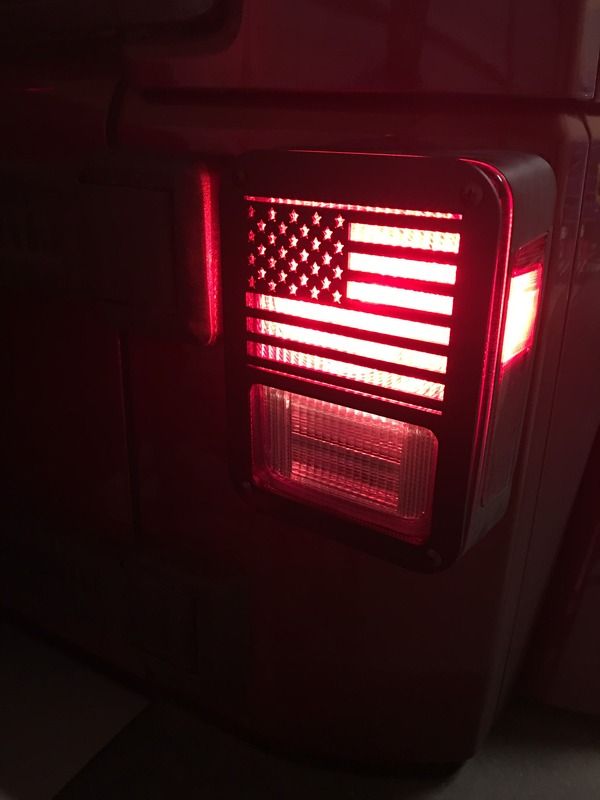 ...And that it where things slowed down. I purchased a 2004 Rubicon TJ for my oldest son and all my "fun money" went into building it up (see link in my sig).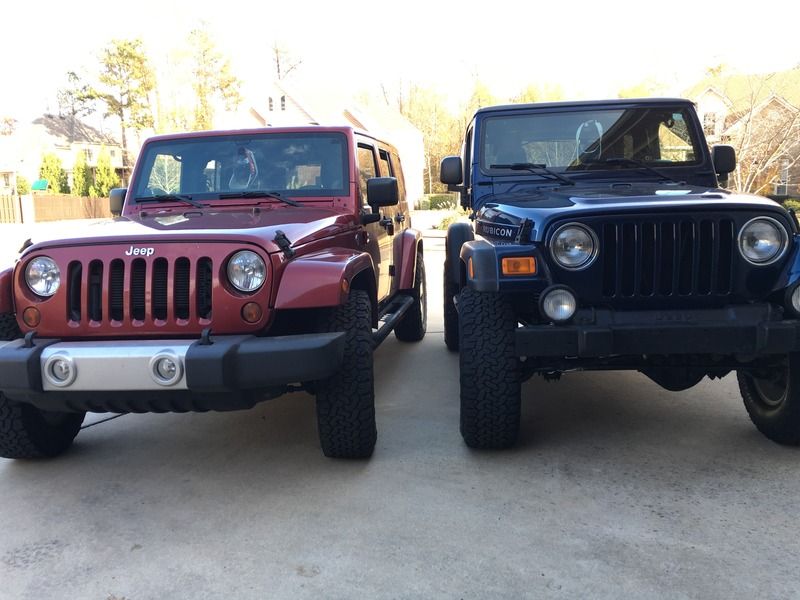 In the last month or so things have ramped back up on my build and I have added:
Ram mounts cell phone holder
AEV black Pintlers 17x8.5
315/70-17 BFG KO2
OPAR angry bird grill
30w LED Fogs (not yet installed)
"dipped" the silver bunper inserts black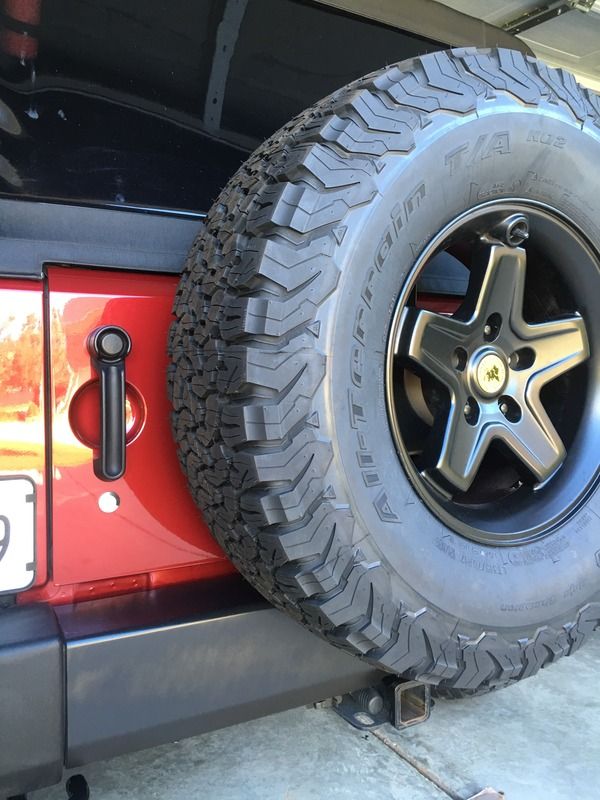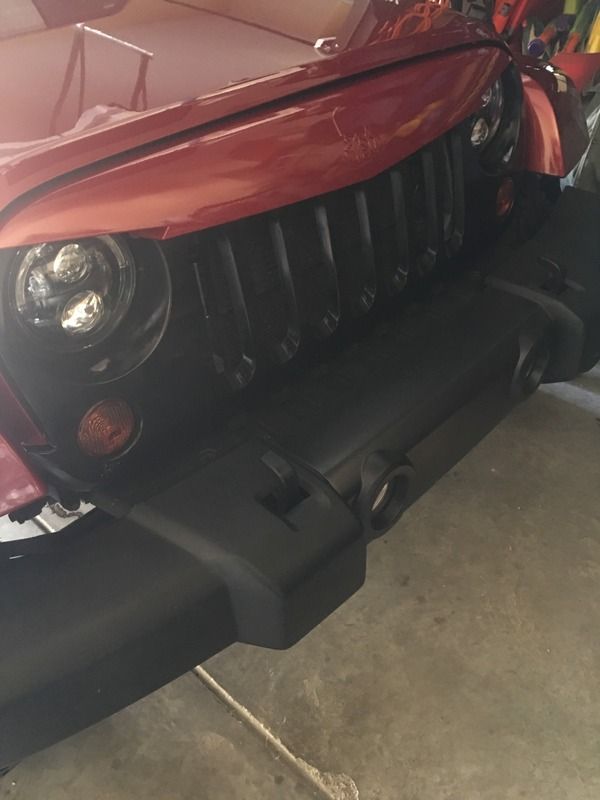 And for the win..............ordered a Metalcloak 2.5" Overland lift.
Sent from my iPhone using Tapatalk