This write up will be about how to remove a warn hub on a dana 60 and replace a wheel stud that decided it didn't want to have a lug nut go back on. Now on a TJ with stock dana 30's axle's this is for the most part a simple process and about the same on the 60, for someone who has torn one down before.. hence not I. Thus follow along and see how it go's. I will not pretend to know all the correct name's on this stuff. But will have a bunch of pic's.
Step 1. Full support your Jeep on jack stands so it will not go any where.
Step 2. Remove the Tire
Step 3. Look at what you have and wonder how it all come's apart.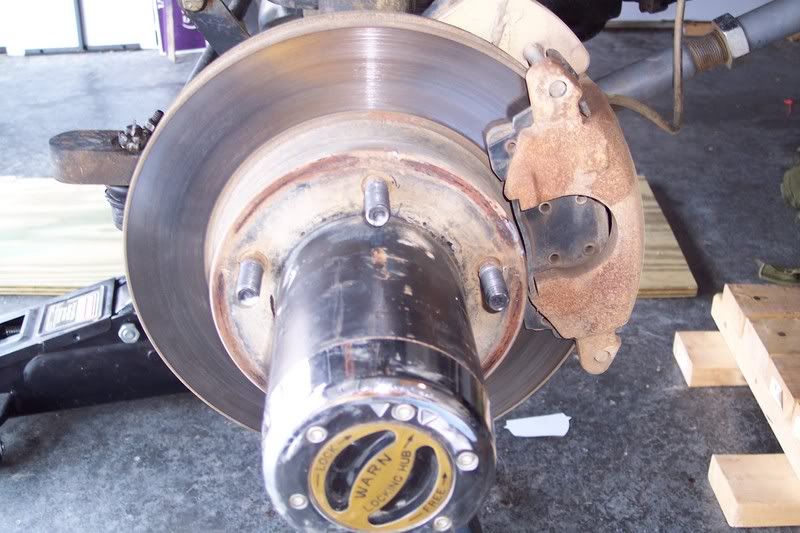 Tire off looking at hub and rotor on Jeep.
Step 4. Remove Caliper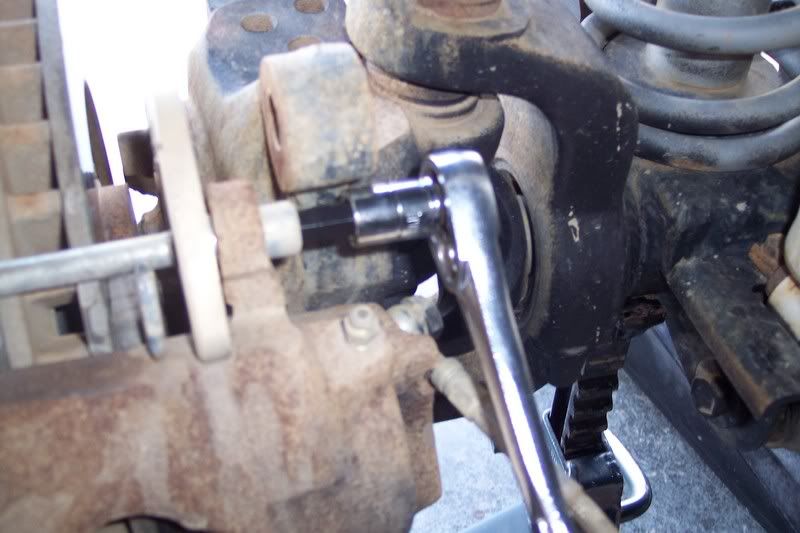 Step 5. Remove 6 hub bolts
Step 6. Show cool picture of back side of warn hub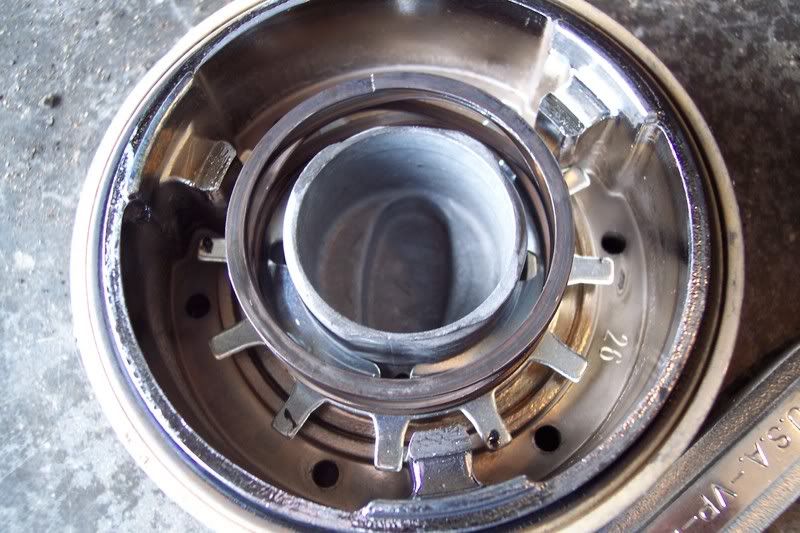 Step 7. Remove silver screw so you can remove the gray gear thing.
Step 8.
Remove spring