Our Jeep club hosts a spring & fall ride for its members, paying for entrace fees to the park and putting on a big feed at lunch. These are the only trips Frank leaves his Jeep at home & brings the grill instead.....he always does the cooking! We had 39 rigs and about 80 people for the event. We picked up 4 rigs in the parking lot that were looking to hook up with a group......3 of 'em joined the club at the end of the day.

I led my first group, nine rigs (without Frank)
.....meaning I had to read the maps and not get us lost. It's so much easier to just follow the spare tire in front of you!!
I had a mechanic in the group, so that base was covered and I was already comfortable with spotting......besides, we were running mild trails, how hard could it be?
All said, it was a great day.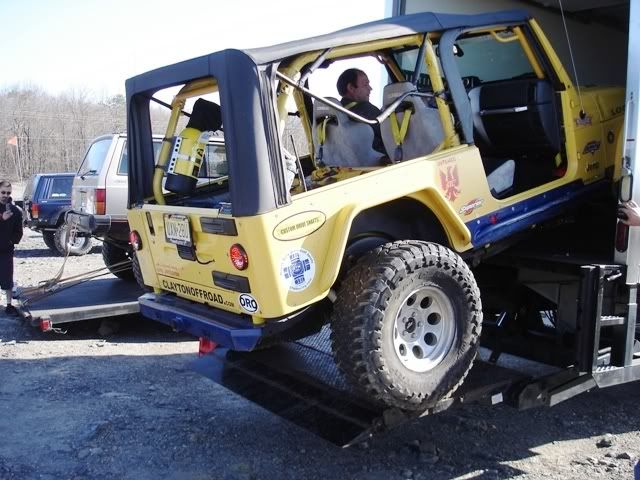 some of you may recognize the "Logicon"....his transport: a box truck from his lighting & sound business.
you gotta love those CJs !
it felt great having the top/doors off....I'm ready for summer!!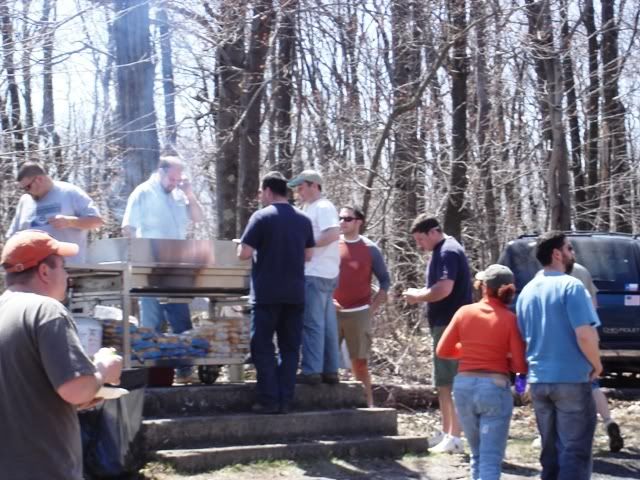 Here's Frank & his new grill that he assures me we HAD to get...yeah, yeah, yeah......but the burgers were good!!!
I'm not sure how these nuts slipped into my group!!