Discussion Starter
·
#1
·
A few weeks ago I had the opportunity to take my Jeep down to Crystal Beach, Texas. It's located across the ferry from Galveston along the Gulf of Mexico, but the real draw is that you're allowed to drive on the beach.
The first thing you need to know if you go is that driving on the beach is free, but to park, you need to buy a permit which costs $10. Permits are available at the grocery store along the main road. I'm not sure what the fine is if you're caught without a permit, but I did see cops out there patrolling.
The beach is pretty fun to drive on, and pretty easy in most spots. Hell, I even saw a corvette on the beach. There were a few areas with very loose sand, but none were a problem for the Jeep. I offered to help a few stuck 2WD Toyotas and Fords, but I guess their pride wouldn't let them accept. I think me pulling up next to them while they were sunk axle deep, stopping, then pulling away with no issue was too much for their ego to take.
Driving down the beach was so much fun. I ended up burning two full tanks of fuel just cruising back and forth for a week (EVIC read 12.7 MPG). 90% of the other Jeepers waved, the view was great and I kept the top off almost the entire time. If you're anywhere in the area, I think it's worth the drive.
Without further adieu, here are some pictures (sorry for no bikini girl pictures, I was with my kids).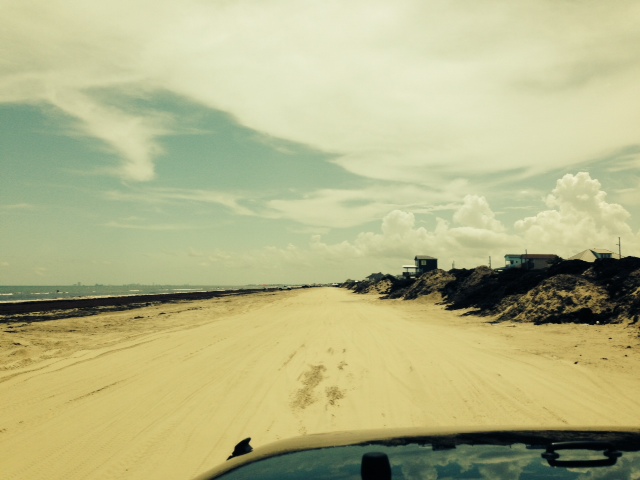 Driving on the beach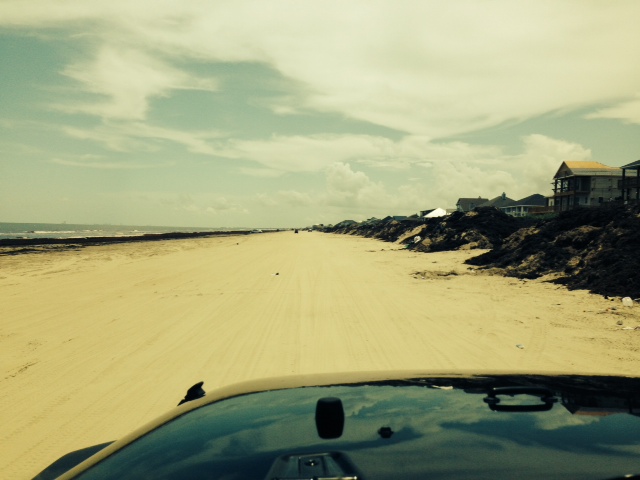 More Beach Driving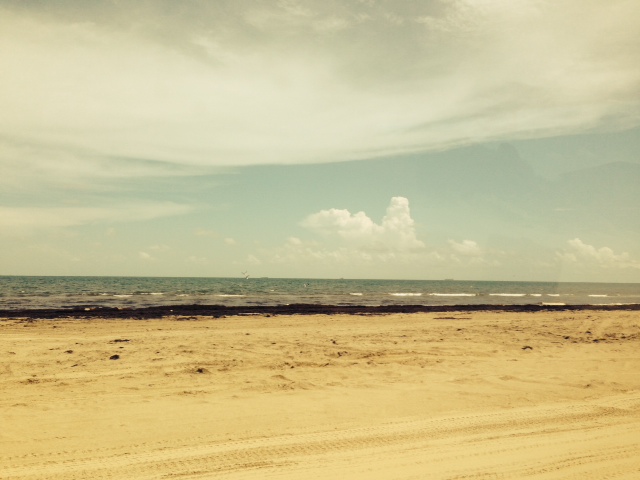 The Gulf of Mexico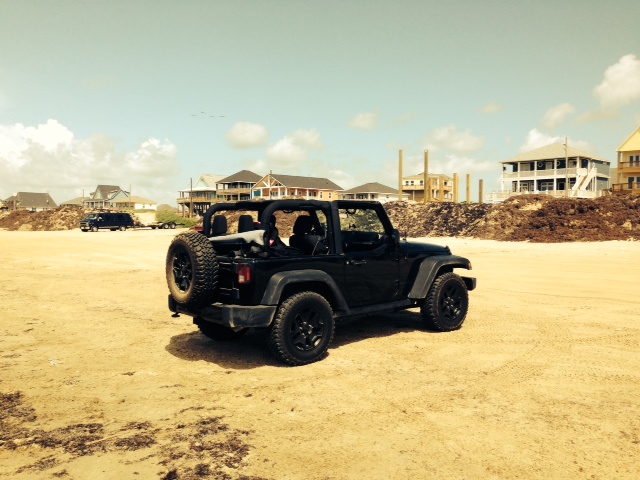 Parked on the Beach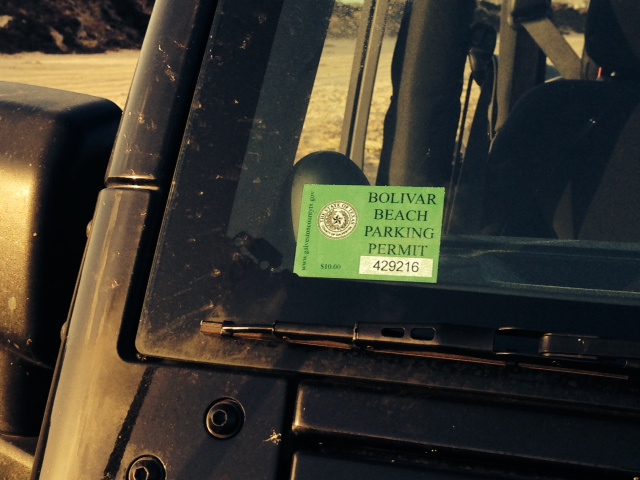 Parking Pass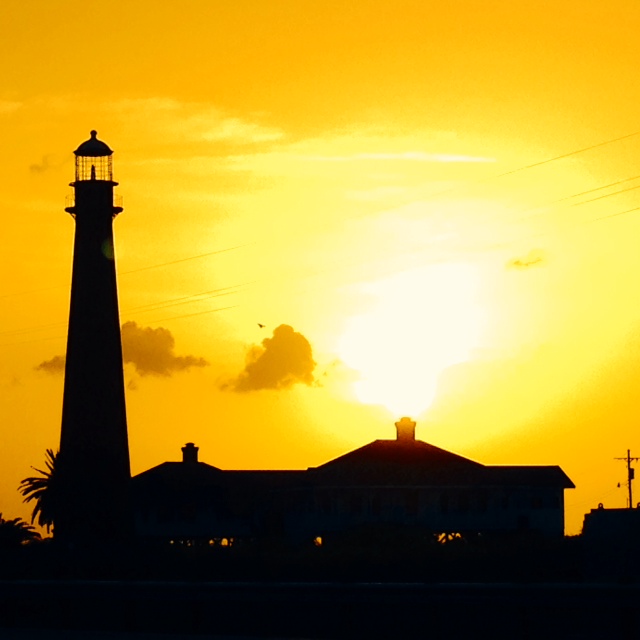 Great Sunset at the Lighthouse