Discussion Starter
·
#1
·
So many people have done some type of push button start. Most of them still require a key to disable the steering wheel lock. I don't know if I am the first but here is a simple write up. I won't get into the wiring to much as there is enough threads on that already.
First thing is gut the steering column like so. Steering wheel removal is not needed, I had mine off to make it easier to work.
Next remove MFS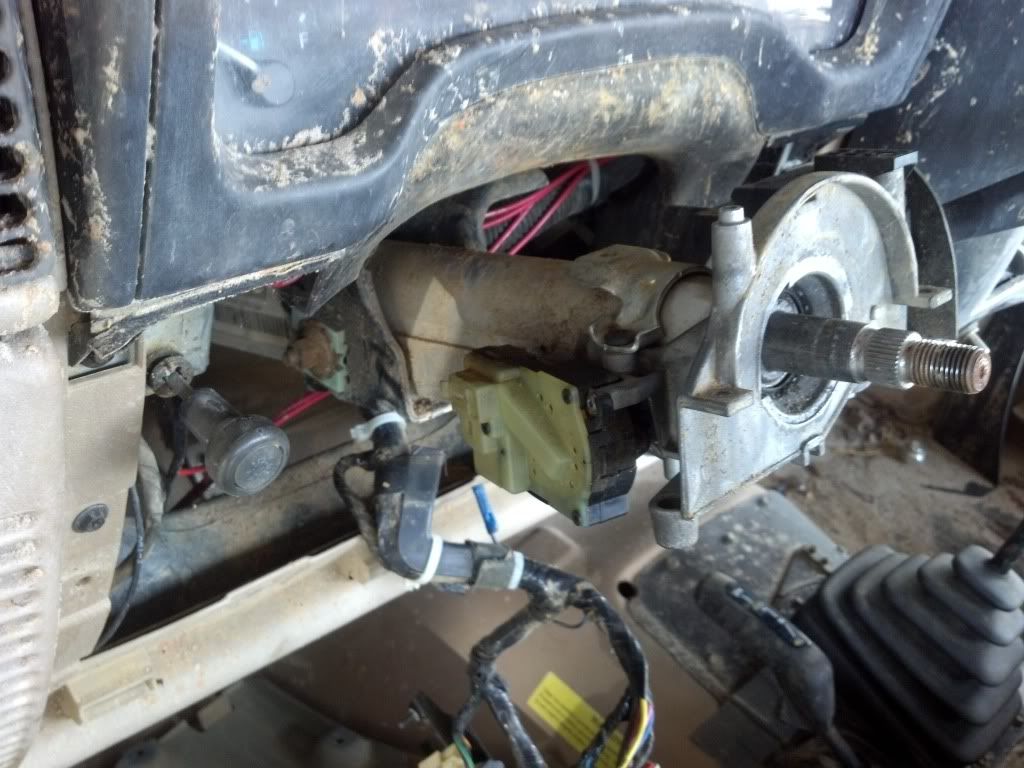 Next is the ignition switch.
With that off now you will remove the key cylinder. To do this turn the key to the on position the push the detent on the bottom. Pull key and the cylinder will come with it.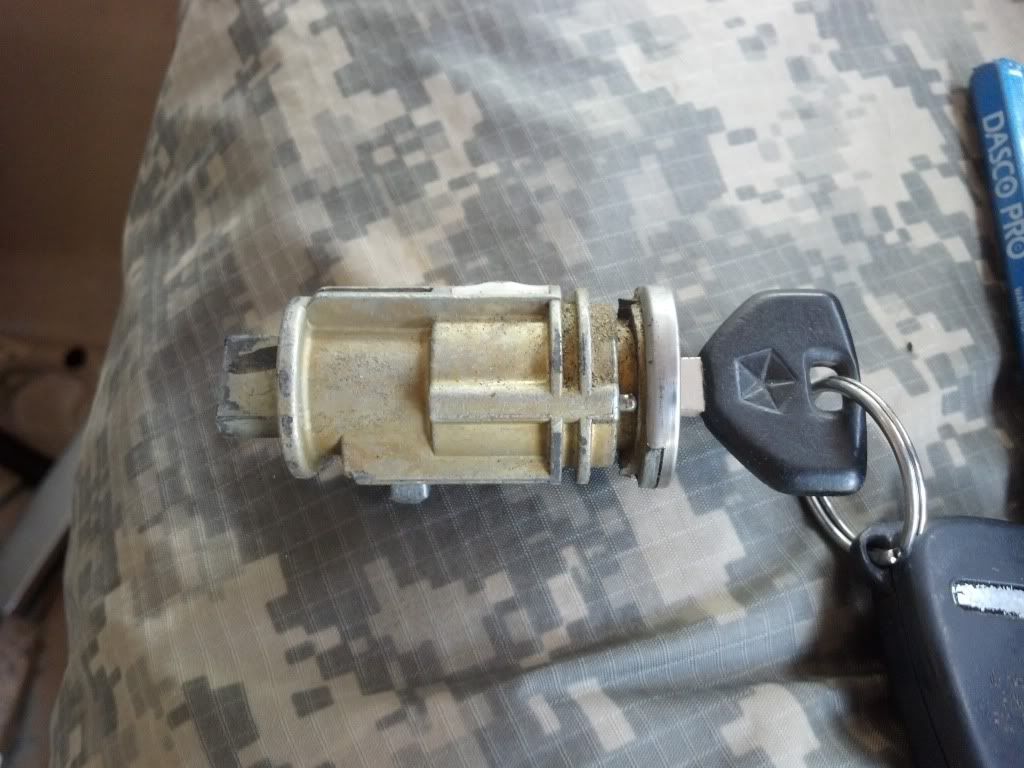 Next you will remove the cover to the wheel lock piece. This along with the ignition switch uses a T10 saftey torx. I used a small punch to break/crush the pin and used normal torx. When you remove the cover there is a 1" spring in there. Don't freak out if it goes flying, you will not reuse it.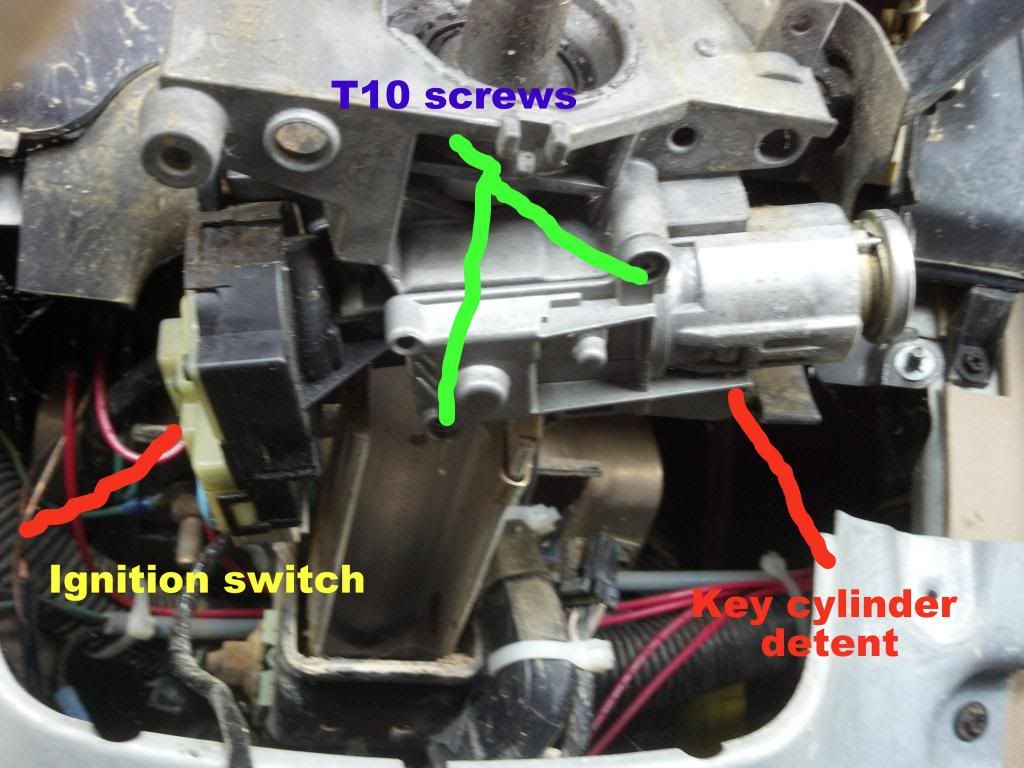 After.
This tab is what we need to remove.
Next you will pull the entire plastic piece out. It houses some weird parts, Mark its location with a sharpie, do not turn this thing as it is a PITA to get back to normal without said mark. If you do turn it by mistake like me, then trial and error upon reinstall is in your future. As long as you didn't turn the key once removed then just line it back up with that.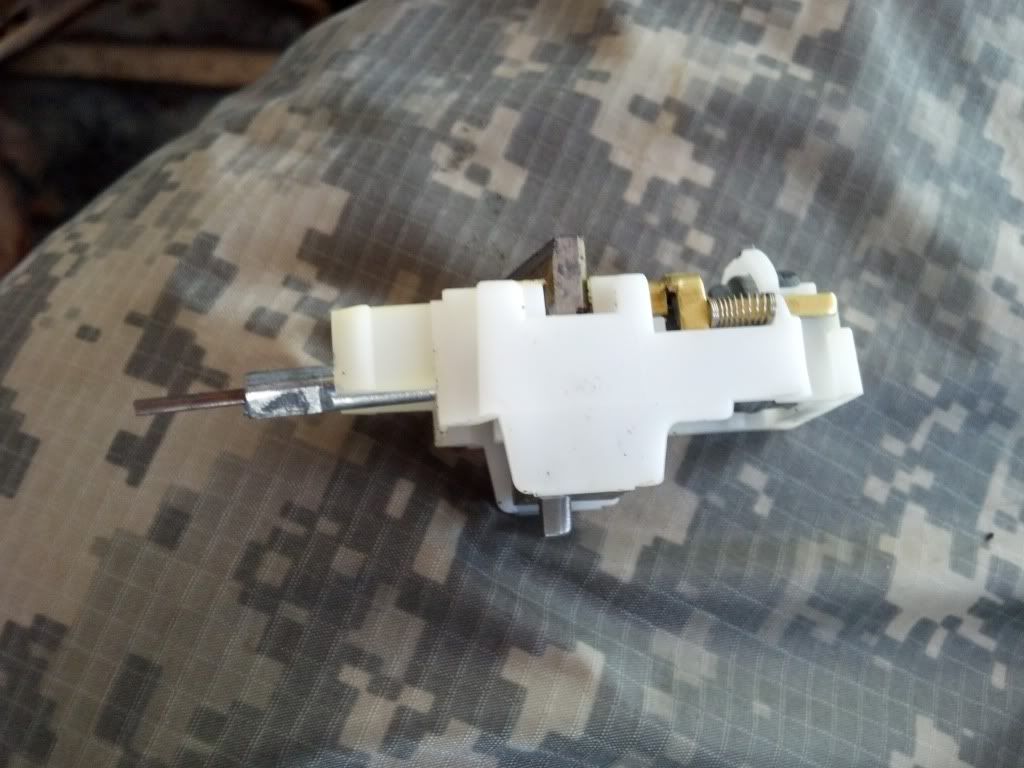 Now the hardest part. See that bronze/brass piece above? Pull it out, do not loose that spring, you need it. Once it is out then you remove the rest of the assy.
Now pull the lock.
Now reinstall everything minus the stop and the 1" spring pictured above.
I can now start my Jeep with no key at all. I installed two buttons on the column, one turns power on and the other starts the Jeep. I can still use a key like normal for other people driving my Jeep.
For those wondering about thieft please understand two things. One is the old ignitions like mine (no chip in the key) can be started with a screw driver and a hammer if they wanted. Second I added a fuel pump cut off switch as well.
Hope this helps. Feel free to ask any questions you may have.