So it's no secret that one of the knocks against the Rubicon Express lifts was a relatively firm spring rate. Well they have taken note and redesigned their lift line up to use NEW progressive springs.
The initial goal was to get the longer free length needed for more articulation with longer shocks. A byproduct of this was setting spring rates for a better ride getting to and from the trail.
I can't wait to get some feedback on these new springs and lifts as they hit a price point that can often get someone up above the entry level equipment that is often considered on a tight budget.
To update everyone on the Transamerican Wholesale product offering, they have specifically classified their Trailmaster product line as the budget line, the Pro Comp line as the mid level equipment and the Rubicon Express line as their premium level equipment. All are expected to receive or have already received significant updates to their product line.
Here's the new 2.5 and while it includes the cam washers, we all know that there are other alternatives. Otherwise, this looks like a winner to me for less than $700 with Bilsteins. I think our vendors can probably even discount a little.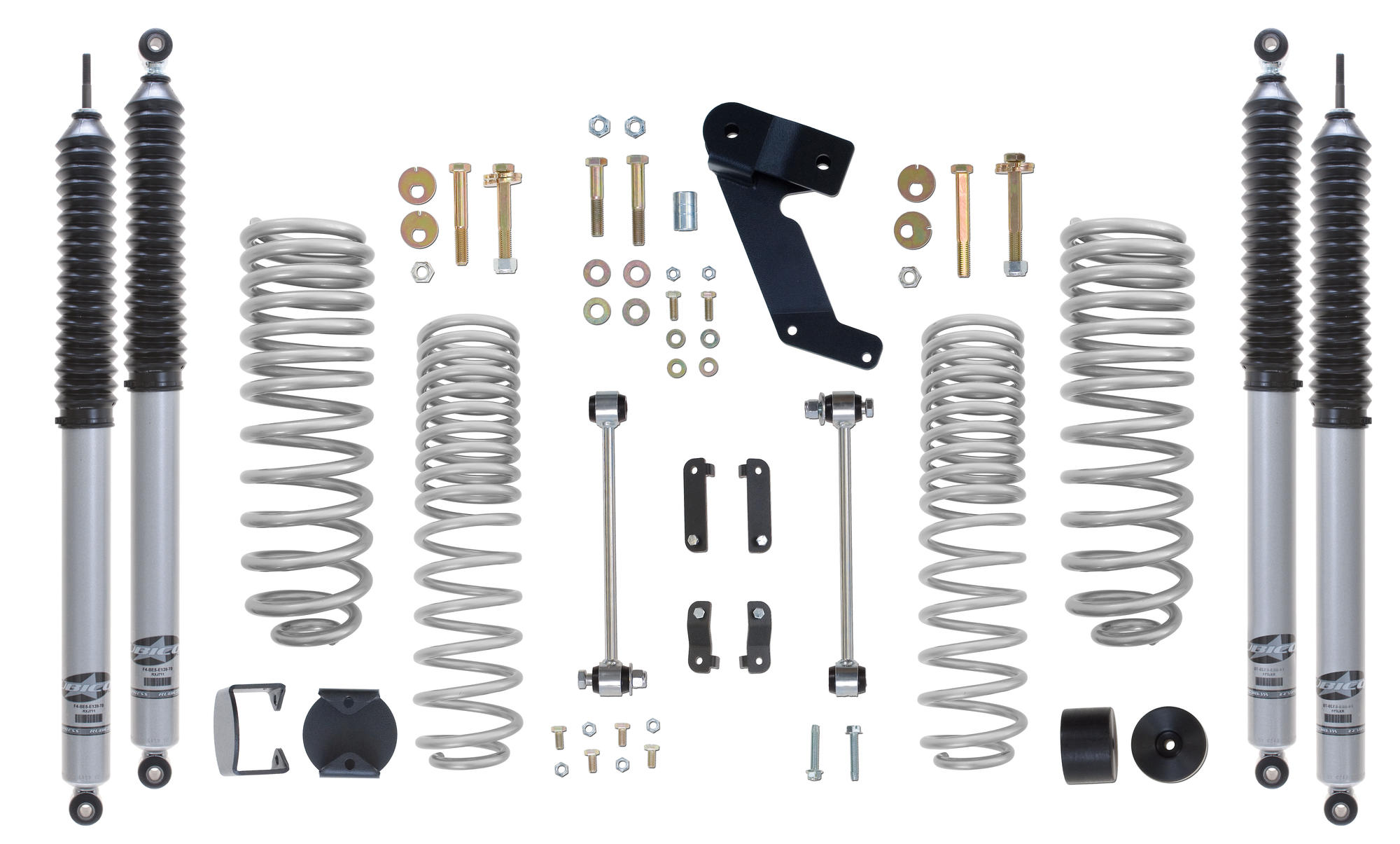 Here's the new 3.5 sport: