Discussion Starter
•
#1
•
Looking at running some vintage military tires on my small off road trailer behind my jeep. However, I am concerned about balance, shock absorbtion (lack of), and wandering that may occur with bias ply tires.
The trailer currently has a crap 225/75/15 passenger radial and I'd like to go taller w/o going wider (or even go a little skinnier) - like a 30" by 8" wide tire that is tough enough for trail usage. The passenger radial has all sorts of slits in it and I run it around 8-10PSI...The trailer weighs less than 700# full, wet - most likely it is in the 300-400# empty. (I'll weigh it later).
Here is what I'm considering...is this asking for trouble?
I will likely get one of these as a spare (since it is so much narrower then anything else I can find)
Am I going to shake/vibrate everything on-road and bounce it to death off road? Can I run bias ply tires at low pressures like a radial?
Summit Racing :
Coker Tire
Mfr Link :
Coker Tire Raxion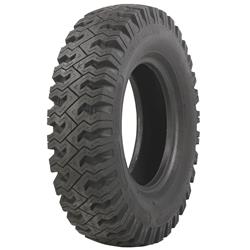 Anyone have any thoughts or comments?