Couldn't have been a better day today......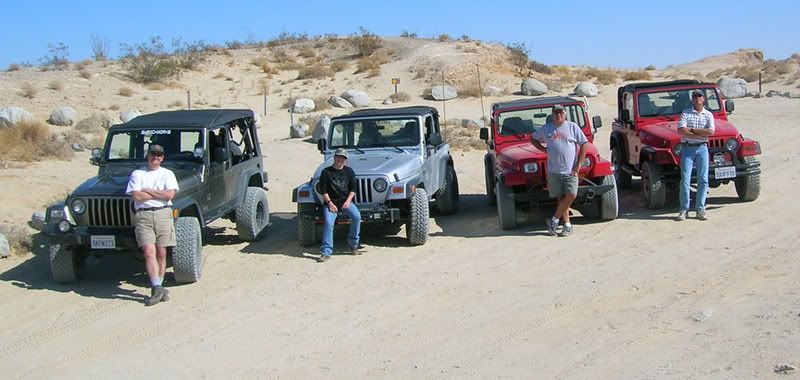 .....hitting the trails with three WF buddies and a couple of friends. Unlimited, who's really Brian, led lilredwrangler (Larry), his buddy Don, Iamagolfspaz (Mike) and me (tiny terr.... chris), my son Jon and his buddy Mike (Silent, a new member here) to Anza-Borrego Desert State Park to run an "easy" (in Brian's mind I think) trail...
Well, as much as I hate to admit it, this was my first real trail. I realized that up until now I've been cruising dirt roads and spinning through mud puddles.
I think I can speak for everyone that a good time was had by all, though I thought Larry was trying to hit every rock on his way up (kidding Larry, really).
Brian brought us to the first climb and I thought no freaking way. I'm not taking my baby, the first vehicle I have ever considered making a place for in my living room, up that stinking pile of rocks...... but I have a bit of an ego, and I hate to quit... and I think Brian could have lead a yugo up those rocks.
We had a blast. I'm going to crop up my pictures and start posting them. Thanks Brian, I had a blast.