Discussion Starter
·
#1
·
March 4th 2006 the Ancira Show & Shine
March 5th Work Day at the Ink's Ranch. ​
After spending the whole week getting my 2003 Rubicon clean enough for the Ancira S&S last Saturday. I packed up all my gear on Sunday and spent the day in Llano, TX on a work day getting ready for Texas Spur Jeep Jamboree now less than two weeks away.
The big part of the trails are cut, cleared and marked. Now we are looking for ways to make the trails a bit more interesting, by adding in loops that will challenge your skills. Or if your first thought is
"I'm not taking my Jeep thought that!"
you can stand back and take a few Photos.
We suffered some minimal carnage but all the Jeeps were able to drive out and no one got hurt; but it was some rugged off-roading. After 10 years of wheeling I learned a new rule… If you don't break a bone, you don't need new hood or crush your windshield it is not classified as a rollover it's only an Oops.
[CENTER}
Here are a few pics, I'll get more up on JeepTales.com later this week.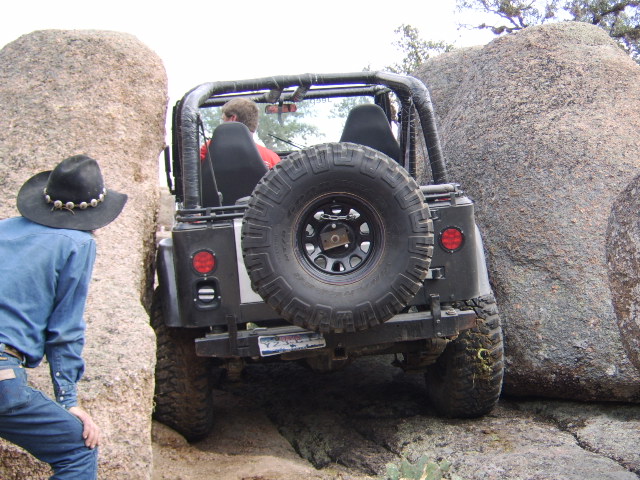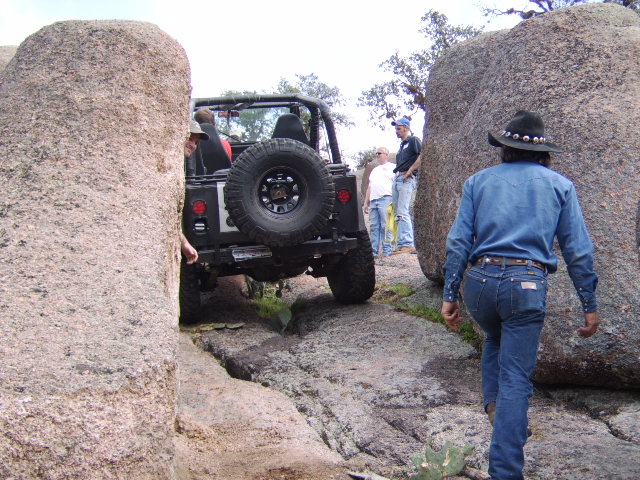 [/CENTER]