Discussion Starter
·
#1
·
I got my MOPAR hoop installed on my bumper the other day (in the rain I might add) along with a set of MOPAR light brackets.
I didn't really like the wide open look without any lights sitting on the brackets. I happened to find in my shed a set o 5-6 inch cheap lights that I had on a previous vehicle, so I stuck 'em on the Jeep as sort of "place holders". They're not currently hooked up, as I just wanted something there until I order and receive my LEDs. (I'm contemplating the 4 inch round ones from Quadratec).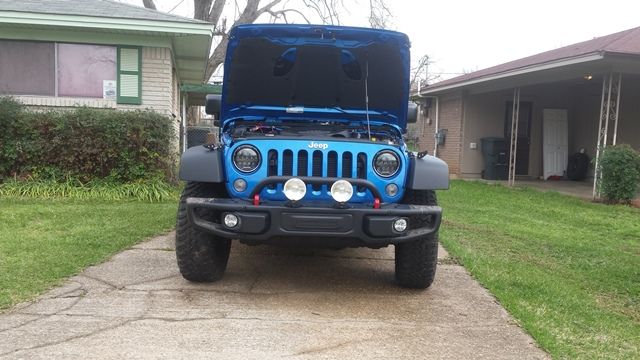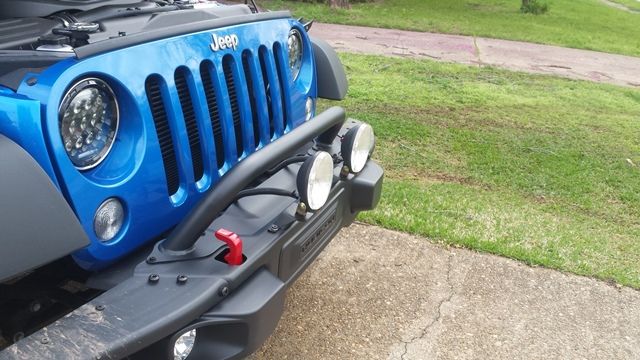 What do you think? Does it look OK, or are the lights a little too large?
Exco