Discussion Starter
·
#1
·
I'm planing on buying this Jeep soon, it appears to have a 2-3" body lift.
(Going to see it Thursday, it's 2.5 hrs away from me)
I want to put a set of Cragar Soft 8's on it but I'm not sure what size to look at ordering.
This is the Jeep I am looking at.
This is the stance/look that I want.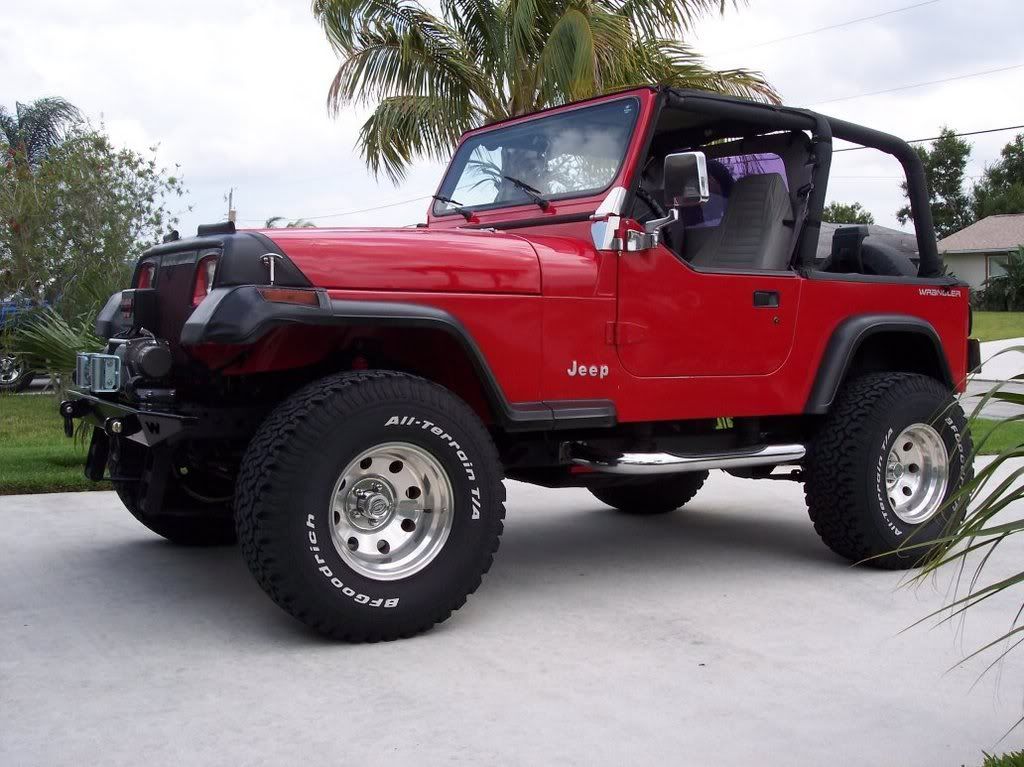 I plan to run 33" Mastercraft Courser MT's on it...
I know that I need 15" rims but what I don't know is offset, back spacing and rim width.
Any guidance from the pro's?
33.00 x 12.50R15
7" fender flares
2-3" body lift (maybe, that's what it looks like)
Which Soft 8's would I need?
And, where is the cheapest place to buy them (Soft 8's and tires)? lol