going to keep this build very simple. 2018 Recon is going to stay mostly stock for a while.
Right away I installed 295/70-17 Cooper ST Maxx tires on stock rims with Spidertrax spacers and an aev 2" spacer lift. using this diagram I have 2.5" lift vs your average jku.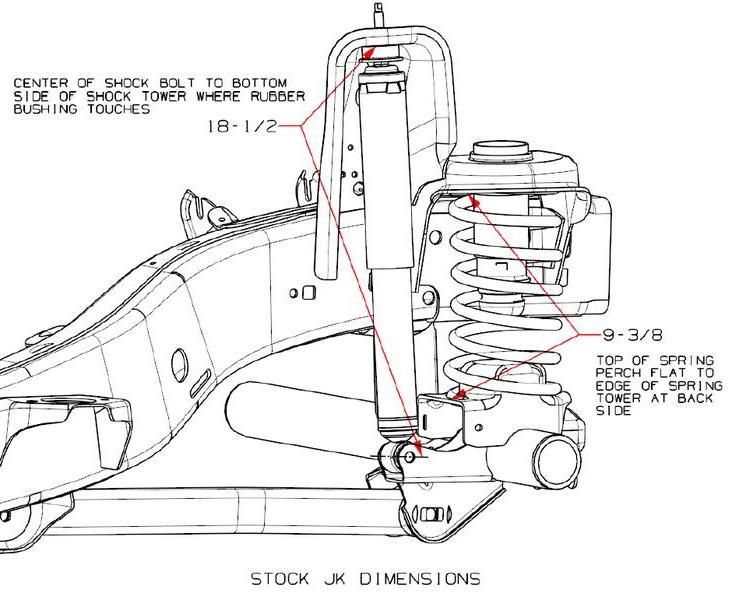 Other first week mods include a Rubicon Express gas tank skid as that is the only skid I have really used on my last two rubicons and those did the rubicon trail, dusy ershim and several moab trips. so Pretty comfortable with just the gas tank skid for now. I also added some Teraflex lower sport arms. It drove very good without but being I was at 2.5" lift I figured another ~1.5* of caster would be good. I have used the sport arms before with great results and that is a cheap and easy way to add some caster. Only thing on the not to distant horizon will be a winch and most likely go with the VR10000 again as I bought one when they first came out and never had an issue and it made many hard snow wheeling pulls.