Discussion Starter
·
#1
·
I picked this `95 YJ up last weekend with the goal of turning it into a more friendly DD while still maintaining it's abilities on the trail. It's got some good parts on it already but I'll be going through the whole thing and upgrading/replacing stuff based on how unsafe or worn out everything is.
Specs as it sits:
-HP44, 5.13's, Spartan Locker (I think)
-9", 5.13's, spool, Alloy USA shafts
-SOA with Wagoneer springs for a small WB stretch
-4.0/AX15 in place of the original 2.5/5speed
-Almost new 36x12.50x15 TSLs
A quick test drive revealed that the right front caliper was sticking badly so that's the side that I tore into first. Some other interesting stuff I found included a missing spindle stud and a very weird high steer setup.
The heims are all for 3/4" bolts but all the hardware is 5/8", the drag link was hooked up to the rear hole on the high steer arm, and the tie rod mount on the knuckle is still reamed for a TRE but had a 5/8" bolt through it.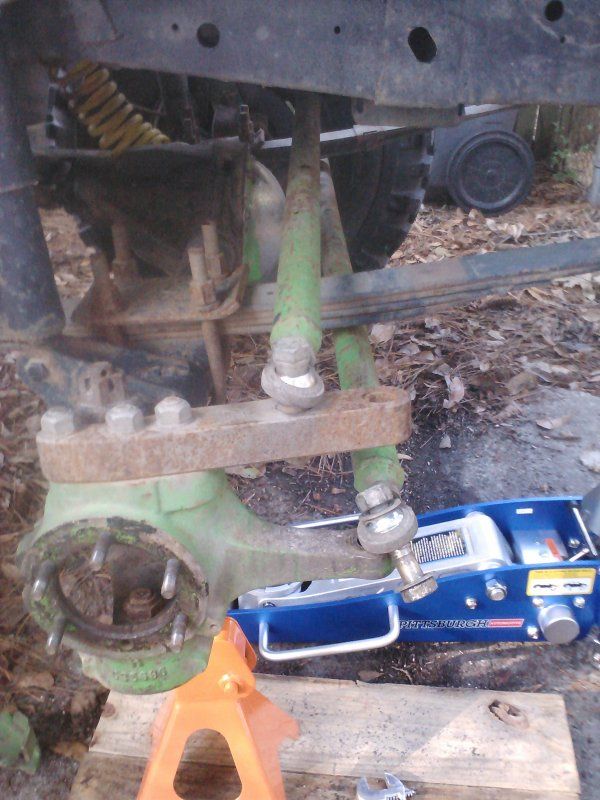 Sorry about the cell phone pictures. I'll keep this updated as I make more progress.